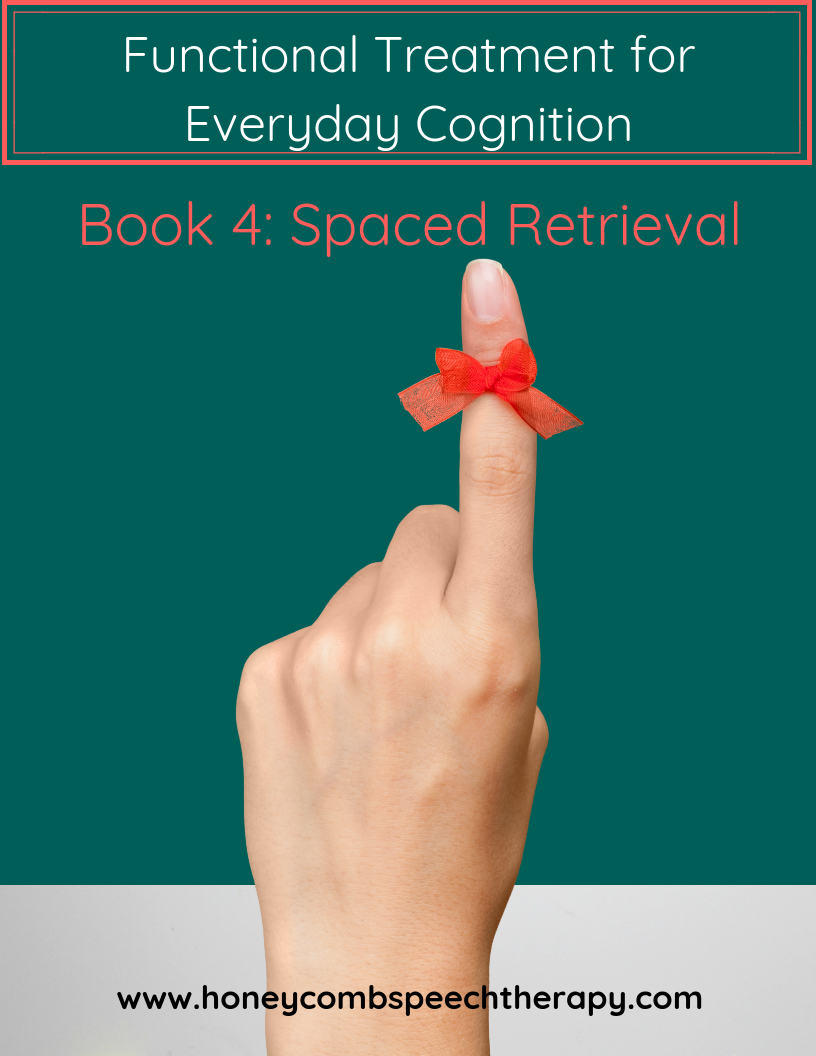 Hello SLPs (fellow medical / neuro lovers!) Today is the launch of the last book of the Functional Treatment for Everyday Cognition Series: Book 4 Spaced Retrieval! You've probably heard of this treatment technique — most popularly known for treatment in dementia, but did you know that it's also recommended and supported in research as a memory treatment for neurogenic disorders (including stroke and TBI)?
If you've been following me for any amount of time, you know that I like to take more lengthy / complicated research and boil it down to small summaries that are useable, efficient, and of course FUNCTIONAL!  Book 4: Spaced Retrieval is in-line with my One-Click Series for Aphasia (VNeST, RET, SFA, CART, Script Training), so if you've enjoyed digesting those and using the easy handouts and documentation guides, read on! It's hard to beat for only $5.
Psst: In case you missed it: The Functional Treatment for Everyday Cognition Series is part of my mission to bring affordable, understandable, efficient, evidence-based, useable, functional therapy materials to other SLPs.  If you have that deep-down knowledge/feeling that games and worksheets aren't really cutting it for our neuro patients…. but aren't sure what else to pass the time with in therapy, then this series if for you! Evidence tells us there are TONS of treatment methods we can apply to make a functional difference in our patients' lives!