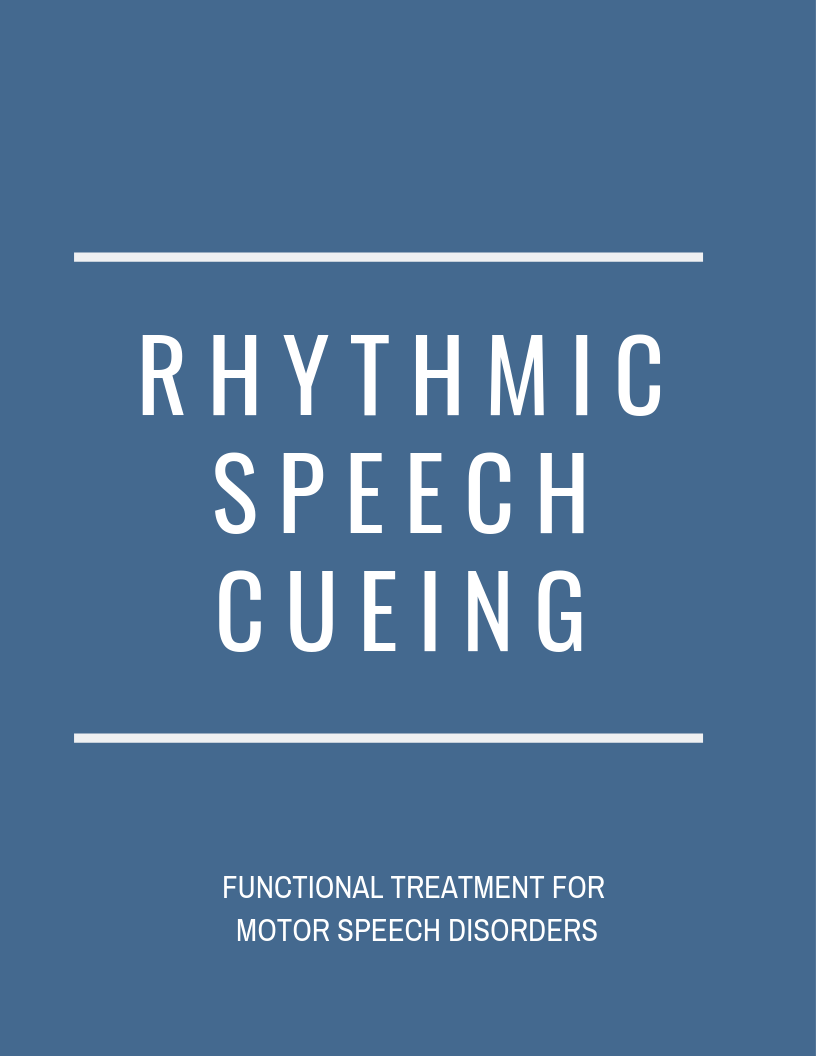 In celebration of my launch of Functional Treatment for Motor Speech, this blog series looks closer at individual treatments for dysarthria and apraxia.
As someone who embraces the Life Participation Approach in speech therapy, it's my aim to provide any sort of speech therapy in a way that improves functional outcomes. We are used to seeing this with language, and maybe cognition, but Motor Speech treatment needn't be excluded! While it is an impairment-level problem, I believe that we can focus on function by 1. Using words and phrases that MATTER (personally-relevant) and 2. Include SPEAKING (not just speech) and real-life practice within our therapy sessions and home programs.
Today's Topic: Rhythmic Speech Cueing (a form of metrical pacing).
(more…)