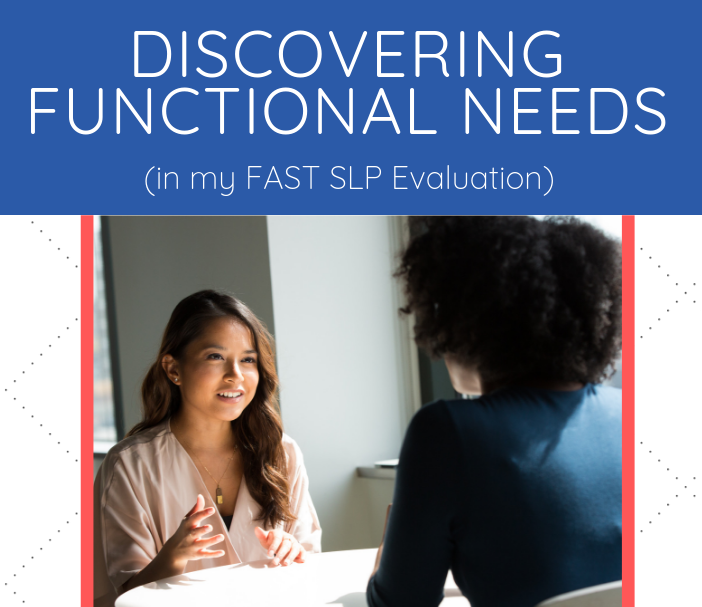 You want to use a person-centered care approach — working on meaningful goals and activities with the person you are treating — but it's just SO. HARD. to know how to do that when all you have is a standardized score from the CLQT (see also: MOCA, WAB, RIPA, WJ-III, TEA, and on and on).
You're not alone! It's really hard to figure out a functional need when you've been focused on just getting those standardized scores. So what can we do about it? (*Practically. Realistically. We're ALL on a time schedule here.)
If you're just tuning in: This is The Discovering Functional Needs Series. I'm going to be blogging about real, practical tools (FREEBIES INCLUDED!) over the next several weeks so that you can feel at ease and prepared to treat with a person-centered approach from the get-go. This series is all about the Person-Centered Assessment process — and how we can start to use speech therapy in meaningful ways from Day 1.
This week, we're talking about Setting-Specific Checklists. And this happens to be a perfect time to introduce my latest store product: The Discovering Functional Needs Packet!
(more…)