Functional Cognition: Book 2 - Step-By-Step Activities
Functional Cognition: Book 2 - Step-By-Step Activities
Book 2: Step-by-Step Activities uses a step-by-step instruction method and errorless learning principles, which are integrated with personally relevant needs. This method is intended to increase activity and participation for daily tasks for those with moderate and severe cognitive impairments (due to attention, memory, problem-solving, etc.).
This 21-page download helps you use the intervention to meet real participation needs. This packet includes:
Research Summaries + Step-by-Step Protocol Cheat Sheet

Functional Need Ideas (by setting and category)

Personalized Strategy Ideas + examples

Goal-setting, Documentation Samples, + In-Session Scoring Forms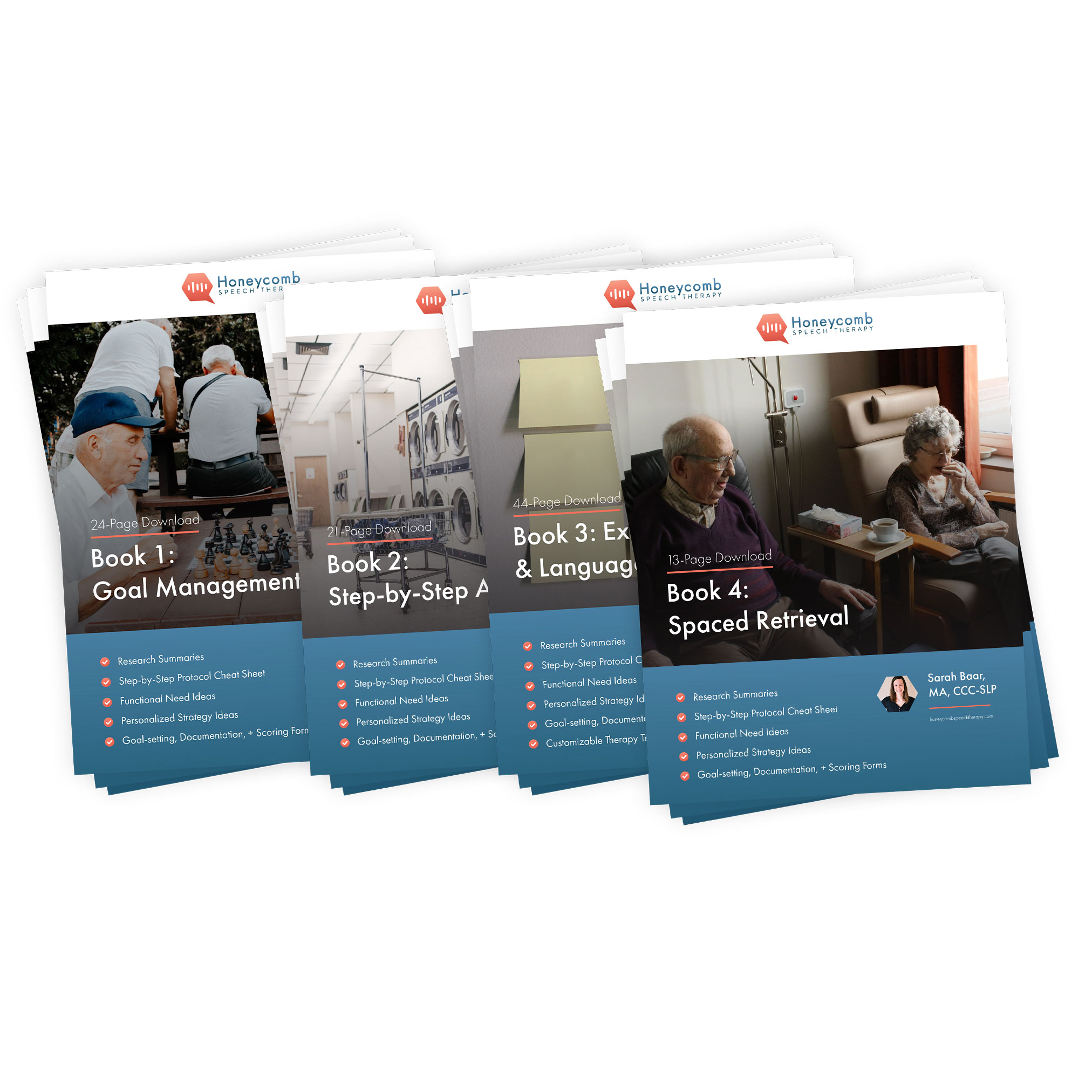 Bundle & Save!
Functional Treatment for Cognition Bundle (Books 1-4)
Offer flexible treatment options to meet functional goals for cognition with the complete collection of Books 1-4. The Bundle is a 115+-page download that includes:
Goal Management Training

Step-By-Step Activity Training

External Cognitive & Language Aids

Spaced Retrieval

BONUS: Med Management Packet with sample activities and goals
Add to Cart
View Product Details