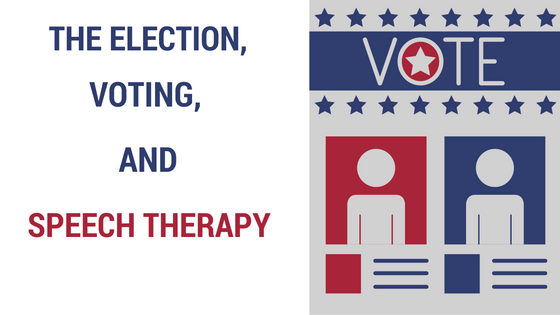 With the midterm elections in the next month, it's a perfect time of year to talk all things "Election," "Voting," and "Speech Therapy!". Think you want to stay away from politics in your session? Consider this: These are the conversations our People are having this month! Voting may be an activity they hope to participate in, so why not target language and cognition using voting or the election? Increase the likelihood that your cognitive-communication practice will translate into real life improvement. Read on for ideas on how to use election topics to be person-centered and to target a variety of therapy goals.
*Honeycomb Speech Therapy update: In case you missed it on Facebook or

Instagram

, I had a baby this month! Things will be a little slow on my posts for the next few weeks, but I do have a few more planned posts coming for my Functional Treatment for Everyday Cognition Series!