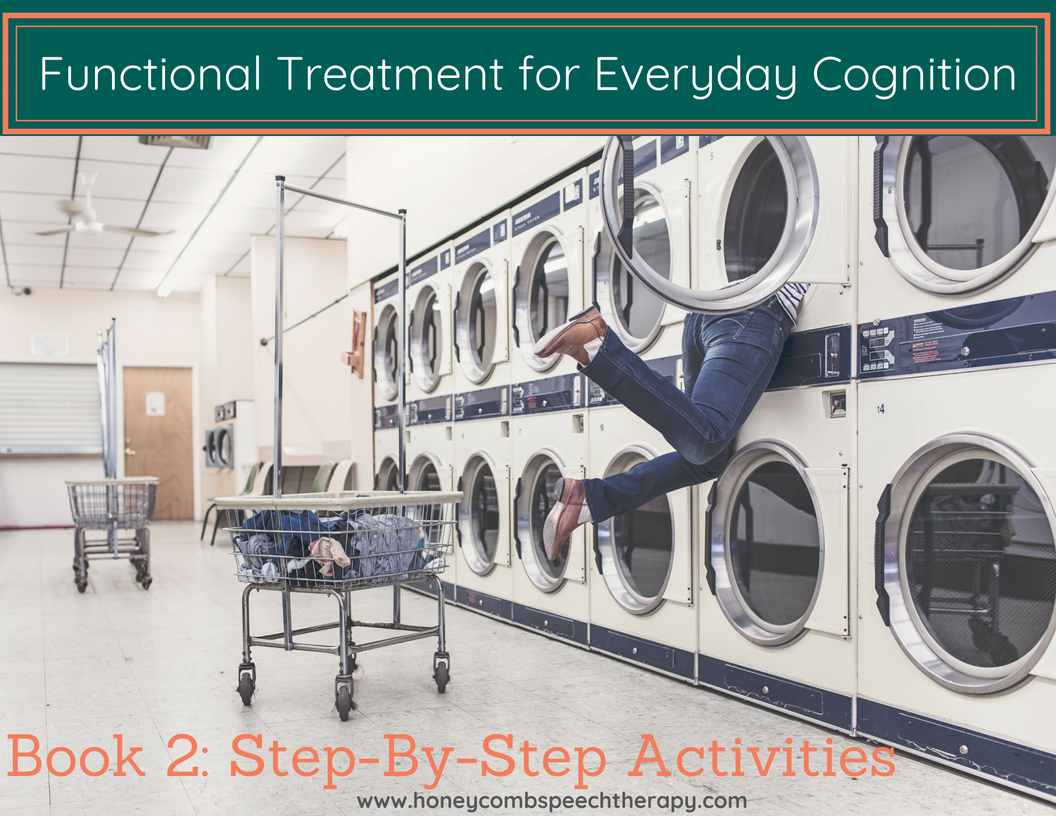 Hello SLP's! It's clear that the Functional Cognition Series has been resonating with people  — with our current knowledge, we need tools that are both evidence-based and easy to implement, Functional and fast to document, Practical, person-centered, and pleasing to the patient! If you haven't yet, check out my newly-released Book 1: Goal Management Training or Book 2: Step by Step Activities,  and stay tuned for Book 3's release next week (my biggest labor of love for this series!)
Today I'm sharing a Case Example that shows the power and benefit of using a protocol like Step by Step Instruction in therapy to meet real life goals.
Psst: In case you are just tuning in, this post is part of the Functional Treatment for Everyday Cognition Series: If you have that deep-down knowledge/feeling that games and worksheets aren't really cutting it for our neuro patients…. but aren't sure what else to pass the time with in therapy, then this series if for you! Evidence tells us there are TONS of treatment methods we can apply to make a functional difference in our patients' lives!